Property in Southern Italy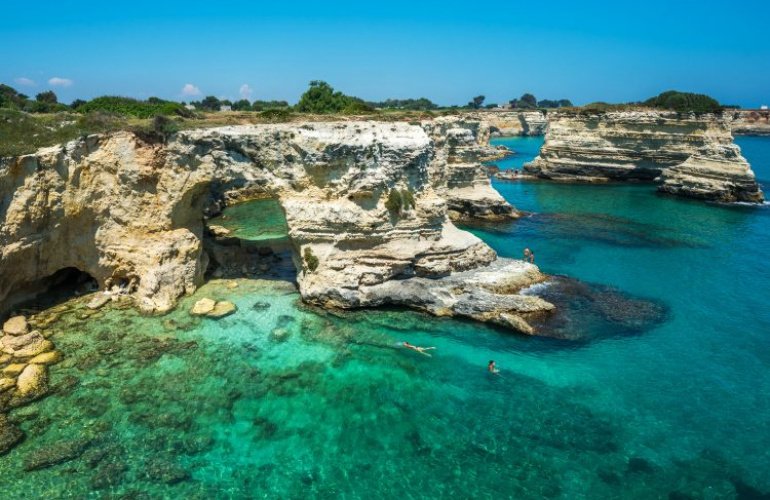 For years when you asked people where in Italy would you dream of buying property? Most people would instantly say Tuscany….and some still do but times have changed. The word on most foreign investors lips these days is Puglia….Southern Italy's shining star which is fast overcoming Tuscany and is now the second most researched region in the whole of Italy for overseas buyers.
The word on most foreign investors lips these days is Puglia. Why?



But why is Puglia such a hotspot not only for overseas buyers not only for investing but for personal use? Those three little words….La.Dolce.Vita…..and Puglia has it in spades!

Mild all year round climate, warm crystal clear waters on the Adriatic Coast that make you feel like you are in a giant warm bath or better yet on a tropical island. They don't call it the Italian Maldives for nothing you know! But its not just beaches and climate which have tourists and investors flocking to Puglia in their droves each year and on the increase!

It is the rich culture, the rustic beauty, the countryside filled with olive trees, the iconic Trulli properties that are found only in this region, it is the simplistic way of life that is charming people from far and wide. Puglia has a diversity in its real estate proposition; seaside city apartments in charming historical centres, rustic farmhouses otherwise known as "masserias", villas with pools and olive groves or as mentioned the iconic trulli houses, the little cone shaped properties that have become so on trend for both holidays and investment that buyers are queuing up just to get their hands on one!





But it's the pricing structure that is also extremely attractive about Puglia. We are not talking the inflated price tag of Northern Italy and the oversaturated foreign demand. Puglia is still very much untouched in many areas, incredibly rustic and with a very reasonable price tag there are some extreme bargains to be had, not only in charming historical towns near the beach, or in the countryside where you can immerse yourself in total peace and relaxation and breathe in the smells of the Mediterranean.
Puglia is THE hotspot for holidays in Italy and therefore the Holiday Rental industry here is absolutely booming. HelloApulia Real Estate have been a leader in the industry in offering successful Holiday Rental properties for sale to overseas buyers.

Through our decade of experience in the industry, we know what are the elements which make a successful Holiday Rental and therefore are able to share our expertise with our client base, guiding them as to how to create a successful Holiday Rental business and capitalize on the growing boom in tourism that is growing each year.




With the next summer season looming upon us in a matter of months, now really is the time to get serious about purchasing a property with the view of utilising it as a Holiday Rental for the following summer season.

Contact us immediately to arrange an obligation free consultation and we can work with you to help you achieve your dream of owning a piece of real estate heaven in Puglia!

Click below to see all of our properties for sale in Puglia.