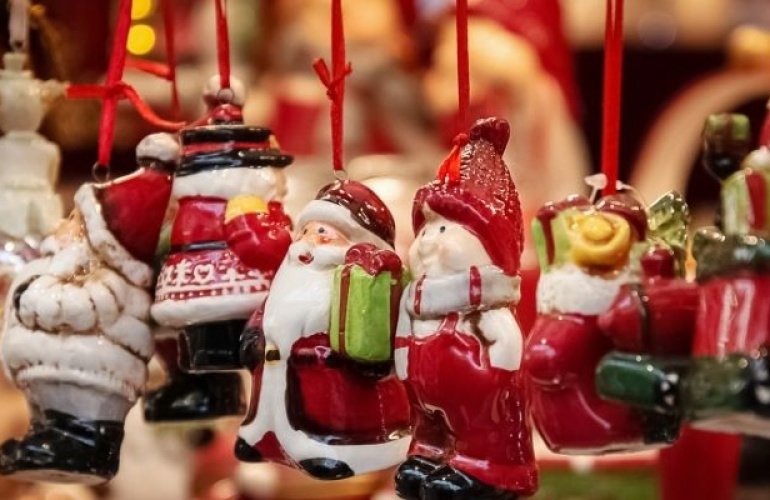 The magic of Christmas in Puglia begins to make itself felt: the decorations, lights, sounds, and tastes already make us happy … so why not dive into the Christmas spirit by planning a nice tour of Christmas in Puglia?
The markets not to be missed and typical dishes
Puglia is often considered a "summer region" for the enjoyment of its splendid sea during the hottest period of the year, but we must not underestimate the potential of this wonderful region in winter, and especially during the Christmas period. The Christmas markets in Puglia are the perfect opportunity to get to know an aspect as different as it is special, of this magical land that manages to enchant anyone at any time of the year.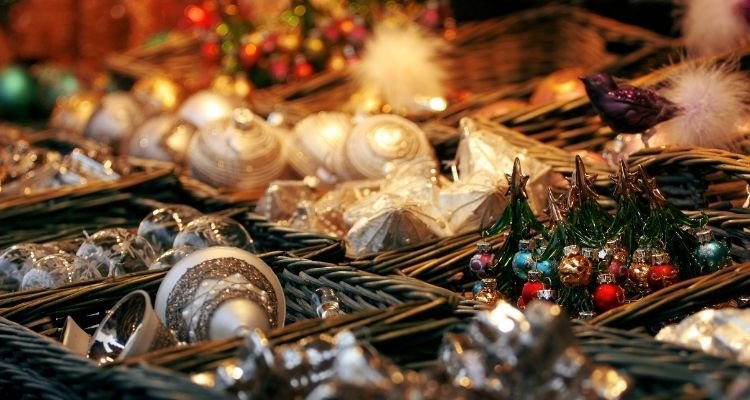 Christmas Markets in Puglia: Monopoli
Monopoli is filled with lights, colors, sounds, and offers a calendar full of events for all tastes. It starts on 7 December with the lighting of the huge Christmas tree in Piazza Vittorio Emanuele- the tree will be 22 meters high and visitors will be able to pass inside.

On December 13, the Santa Lucia Fair will be the place to buy decorations and characters for nativity scenes, and the typical "coccheriddi" small, decorative bowls and pans in terracotta. The vendor booths will remain open until late in the evening and have music and lights in all the city center streets. The Christmas markets will be open every day in Piazza Vittorio Emanuele until 6 January. Here is where you can taste typical dishes of the tradition, buy Christmas decorations, food and wine products at km0, and breathe the Christmas air.
Fun will also be ensured by a large skating rink (about 300 square meters) in Piazza Vittorio Emanuele.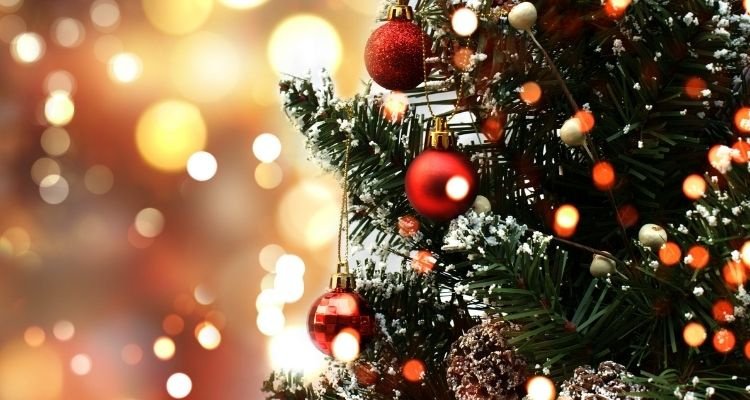 The little ones will be speechless when they visit the big house of Santa Claus and will be able to talk to a real Santa Claus, in addition to having several creative workshops led by experts.
Among other Puglia events, there will be concerts and shows that will delight those who want to dive into the magical world of Christmas in Monopoli.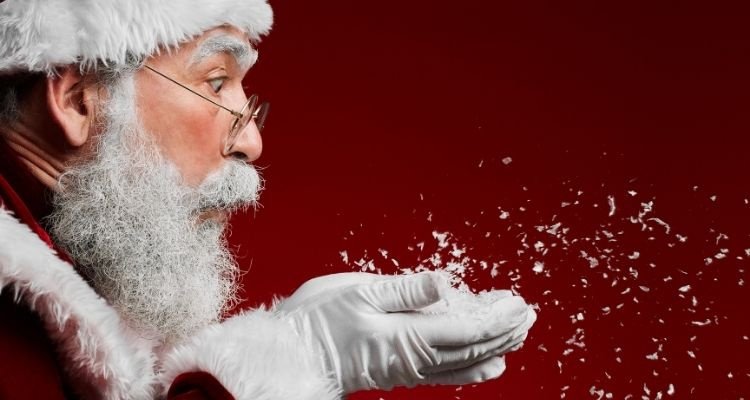 Christmas Markets in Puglia: The Markets Not To Be Missed

It will be easy to find lights, music, and markets in any town in Puglia during the Christmas period- the flavors and smells of Christmas will dominate wherever!
It is worth visiting the symbolic town of Puglia, Alberobello, which always manages to give great emotions but in a Christmas atmosphere, represents a magical experience! The perfectly decorated historic center is filled with Christmas music and light shows on the cones of the trulli, creating a unique and absolutely unforgettable triumph of colors.
Lecce is a destination that must be included in the list of Christmas markets in Puglia. During the fair of Santa Lucia, which usually takes place in the Castle of Charles V, you can buy handcrafted nativity scenes created with papier-mâché or terracotta. It is worth visiting Piazza Sant'Oronzo- embellished with large decorations, while in Piazza Mazzini there is another Christmas market that takes place every year.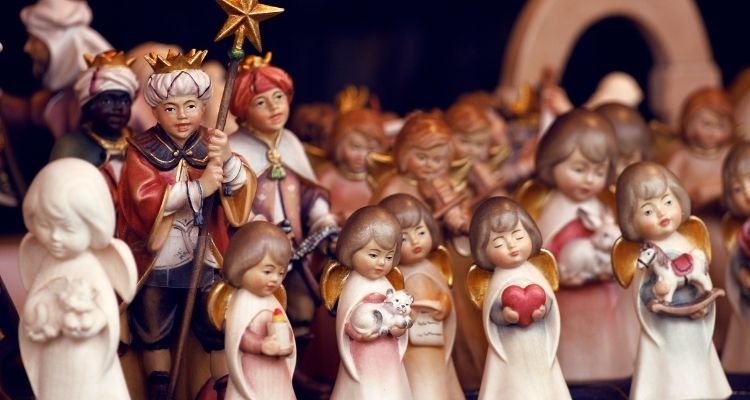 Bari will transform Piazza del Ferrarese into an enchanted garden with a large Christmas tree and booths where you can taste Apulian delicacies or buy handicrafts. In Piazza Umberto will be the house of Santa Claus, while the Christmas booths will be set up along the city wall.

Christmas Markets in Puglia: what to eat
The typical cartellate, covered with abundant honey (or sugar or vincotto), will be your cuddle on a day spent with the people you love, walking around markets and living nativities or simply in the warmth of your own home.
The Cartellate

Ingredients for about 28 cartellate
- 500 grams of flour 00

- 50 grams of olive oil

- 200 ml of sweet white wine

- Zest of one orange and one lemon

- 300 grams of honey

- Juice of an orange

- Peanut oil for frying
Method
Heat the olive oil in a saucepan with the lemon and orange zest and fry for a few minutes. Turn off and let cool. Place the flour in a heap and add the citrus-flavored olive oil, knead briefly, then add the wine. Work for a long time until you get a smooth and homogeneous mixture. Roll out the dough into a sheet of about 3 mm and cut it with the serrated wheel cutter into 4cm wide and 40cm long strips. At this point, fold a strip in half lengthwise and, starting from one end, pinch the dough at regular distance of about 3-4 cm, so as to form many pockets. Roll the strip on itself, joining the walls of the various pockets together so that they remain open. Seal the final end well. Fry the cartellate in plenty of hot peanut oil for a couple of minutes, turning them when golden. Drain them on kitchen paper. Heat the honey in a saucepan with the orange juice, without letting it boil. Dip the cartellate in honey until it is covered.

Pettole

- 500 grams of flour

- 400 grams of water

- 10 gr of fresh yeast or 1 tablespoon of dry yeast

- 1 teaspoon of Extra virgin olive oil

- a teaspoon of salt

- 1 liter of oil for frying
Method
First of all, prepare the dough in a bowl, mix the flour with dry yeast (if you use the fresh one, dissolve it in 1 tablespoon of water taken from the total) and salt. Then make a hole in the center and add water and oil. Stir with a spoon or fork until you get a soft batter.
Let rise in a temperate place about 26 - 28 degrees (oven off with light on) for about 2 hours until the dough has tripled in volume: form little balls with a little quantity of dough and fry in a high-sided saucepan filled with hot oil. Drain a few seconds and immediately roll in granulated sugar. Proceed in this way until the dough is finished.
The markets in Puglia are almost ready- have you already organized your vacation for Christmas in Puglia 2021?