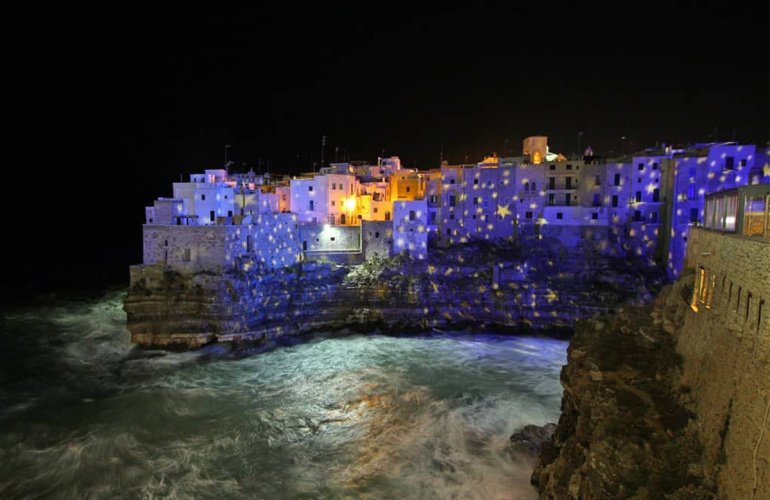 Swap the traditional turkey this year for an authentic Christmas in Puglia, where you can enjoy the mild winter days by exploring the markets and nativity scenes whilst sampling the local delicacies and be spoiled by the local hospitality.
Discover Puglia's Christmas spirit!
In Puglia, you can immerse yourself into the Christmas spirit between the markets and evocative nativity scenes. In one of the most beautiful regions in the world, Christmas is an important time to spend with friends or family to enjoy traditional sweets such as "cartellate" or "pettole", covered in honey or vincotto.

Although Puglia is a popular destination in the summer months, it's also worth visiting during the winter. The Christmas period is perfect to enjoy the mild winter days and take in the festive season.

In what has recently been defined by National Graphic as the most beautiful region in the world, Christmas still has the ancient tradition of family lunches and traditional sweets, passed down through the generations.

The local villages come alive with the magic of Christmas; the city of Polignano a Mare will be decorated with the same lights that have made the Salerno nativity on the sea famous, also you will be fascinated by the Abbey of San Vito. Monopoli also boasts an interesting calendar of events, and in this beautiful seaside town the Castle of Carlo V will be adorned in colourful lights with the nativity theme. The streets of the historical centre are animated by local markets and festivals, which continue until the 6th January. The historical fair of Santa Lucia is certainly not to be missed on the 13th December and the landing of the Madonna della Madia on the eve of the 15th December, which is the most important moment of the year for the local Monopolitans, who always attend with pride and passion.

The Christmas markets are definitely worth a visit as well as taking a visit to Alberobello and admiring the illuminated cones, which will leave you breathless for their uniqueness and charm. The famous trulli town also serves as a backdrop for the splendid nativity scene, which the ancient crafts of the local artisans are displayed amongst the alleys of the historical centre and the trulli.

Cartellate al vincotto

Take a trip over to Pezze di Greco near Fasano where you will see the oldest living nativity scene, or in the province of Lecce you can see one of the largest nativity scenes in Italy in Tricase, where it is transformed into the Bethlehem of 2000 years ago.