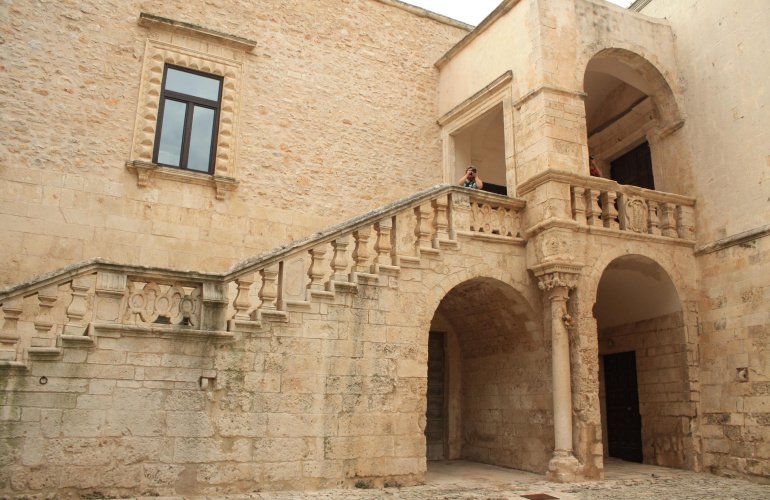 Immerse yourself into the land of gastronomy in Ceglie Messapica, one of Puglia's oldest cities which is famous for its beautiful trulli and fine food delicacies.
Founded by the ancient Messapians, it is still very much linked to the traditions that marked the agricultural life
Located halfway between the Adriatic and the Ionian coasts, let yourself be enchanted by its historical center, caves, farms and traditional local products.
Called by the Greeks Kailia, Ceglie Messapica is an ancient town founded by the people of the Messapi on the slopes of a fertile hill. Today this village represents the center of the Valle d'Itria, preserving intact the values and customs of rural life of the past, when it was nature that marked the rhythms and habits of mankind. Walking through the natrow streets of the old town, the white and rosy hues of the traditional "chianche" and the limestone painted walls are interrupted only by the bright colours of the flowers that adorn the balconies and doors.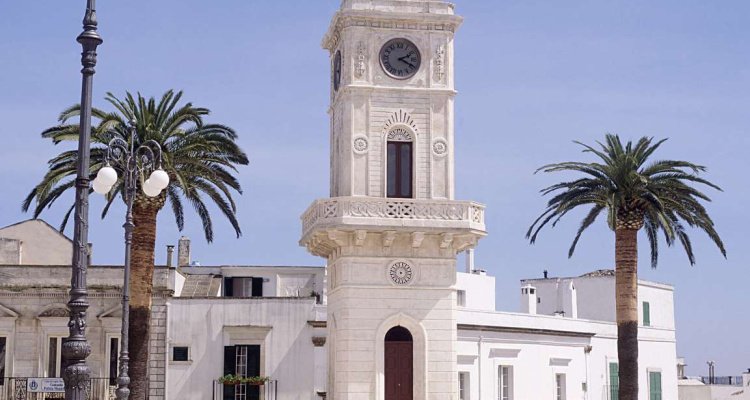 Torre dell'Orologio - Ceglie Messapica


The Clock Tower above the main square, Piazza Plebiscito, marks the hours together with the bell towers of the various churches that are dotted around the village. The church of San Rocco and the Collegiate Church of Santa Maria Assunta are definitely worth a visit, just as is the austere and elegant Ducal Castle which musn't be overlooked.During the Middle Ages access to the city was through three doors, which are all still intact. Once you have left the center, a stop in one of the Trulli or one of the many farmhouses is mandatory which are scattered in the countryside around the city.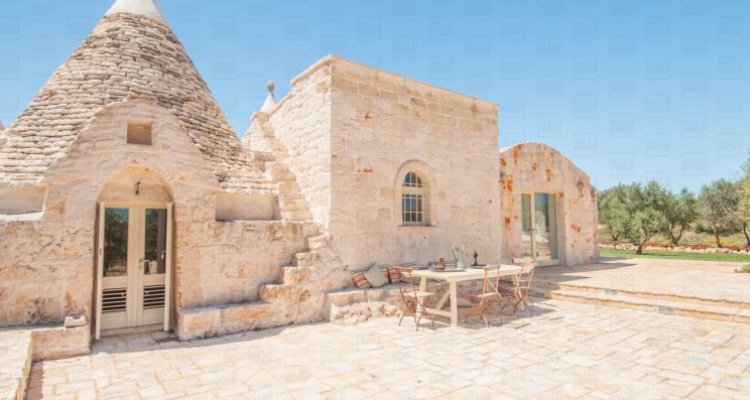 Trulli tra Pietre - Ceglie Messapica

The farms are ancient centers of agricultural life; to date some of them have been transformed into luxurious relais, while others are still active production centers not only agricultural (just think of the famous extra virgin olive oil) but also of dairy products and delicatessen.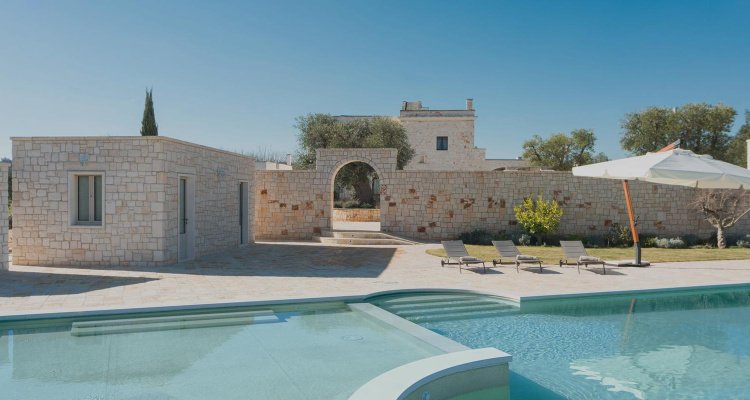 Masseria Campo Orlando - Ceglie Messapica
Ceglie Messapica, in fact, is also famous for its gastronomy. In addition to the aforementioned salty products, it has a famous confectionery tradition and when you taste the typical traditional Cegliese biscuit you will feel all the great skill that has been handed down from generation to generation.
Halfway between the past, made of ancient crafts, and the future, made of tourism and services, this beautiful town in the heart of Puglia hides a thousand secrets to be discovered. Amongst these lies the caves of Montevicoli, and the rest you must see with your own eyes.