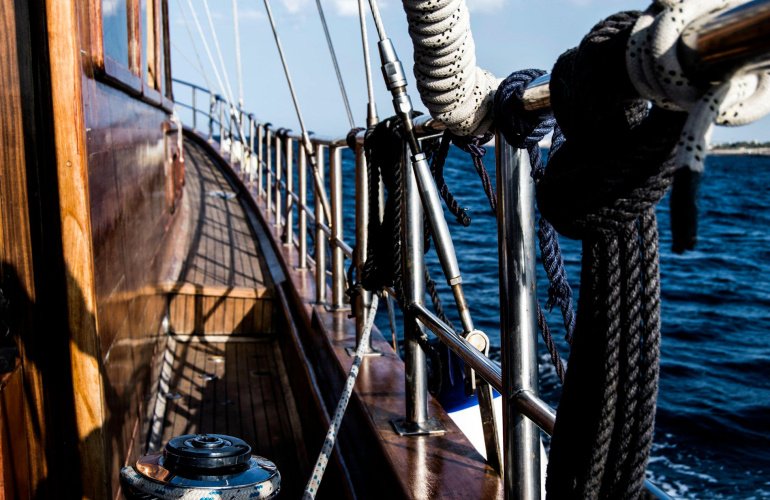 If there is one thing you absolutely MUST have on your bucket list when you visit Puglia is to do an excursion in Caicco from Monopoli to Polignano a Mare and explore some of the best beaches.
Immerse yourself in the Adriatic Sea. Discover the boat excursion in Caicco from Monopoli to Polignano a Mare
The "Caicco" is a wooden yacht with a long front deck, perfect for soaking up the sun whilst you are gliding along the waves of the Adriatic.


The hosts are extremely charming and you can see the passion they have for their work, to ensure that the guests on board are truly
enjoying the experience
.
Boat excursion Monopoli → Polignano a Mare
The excursion, which lasts for a few hours, departs from the port of Monopoli and takes off towards Poligano a Mare. During this time, there are plenty of opportunities to dive into the clear blue green sea and refresh yourself.


During the excursion the hosts prepare an aperitif of local Pugliese food and prosecco, which is the perfect pick me up after a swim in the sea. Relax on the sunbeds on the deck and work on your tan whilst admiring the beautiful cliffs of Polignano a Mare.


This excursion was most certainly a highlight for me during my stay and I highly recommend it to anyone that is visiting Puglia.


Feeling inspired? Check out the button below of our available Holiday Rental properties in Puglia.