Trulli houses Italy: history and tradition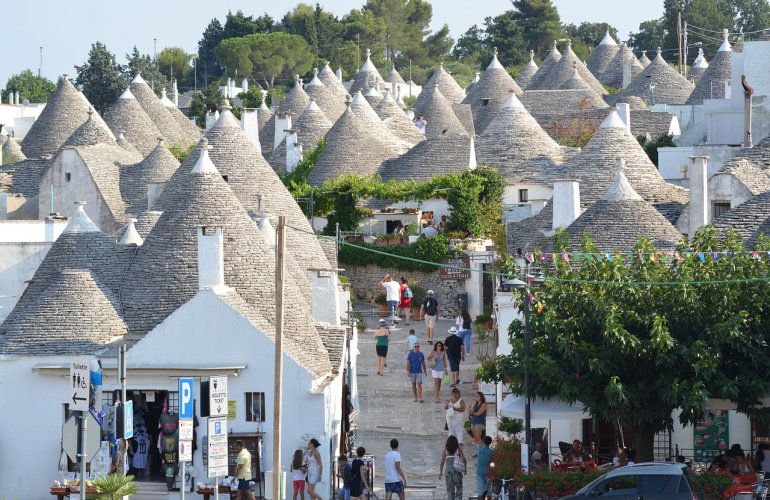 These properties were originally created by locals for agricultural purposes to store food and now they have become in high demand for tourists not only as Holiday Rentals but also as Buy to Let investments.
Trulli Houses history: these iconic cone-shaped buildings have popular ancient origins
The history of the trulli
The traditional trulli have a singular history; some scholars believe that they were as present as early as the 14th century, but it is in the 15th century that they have had their greatest expansion, coinciding with an edict of the Kingdom of Naples that imposed tributes to each new urban settlement. The ingenuity led the people to conceive of buildings that could be demoished with ease, in fact when the king's delegate was about to collect taxes, it was enough to remove the keystone and here the houses were transformed into piles of stones.
Trulli houses history: the construction technique
Today, trulli are still used as dwellings and are the subject of continuous studies by international engineers and architects (some of which have even tried to reproduce them elsewhere).
A brilliant example of spontaneous architecture, the trullo is built on a solid base (very thick walls) on which the heavy masonry is inserted into limestone. Very old building techniques give life to a structure that, althought lacking supporting elements, possesses an extraordinary static capacity. The trullo is usually circular and the interior spaces are distributed around the central compartment. The thickness of the walls and the few windows ensure an optimal thermal balance, warmth in winter and cool in summer.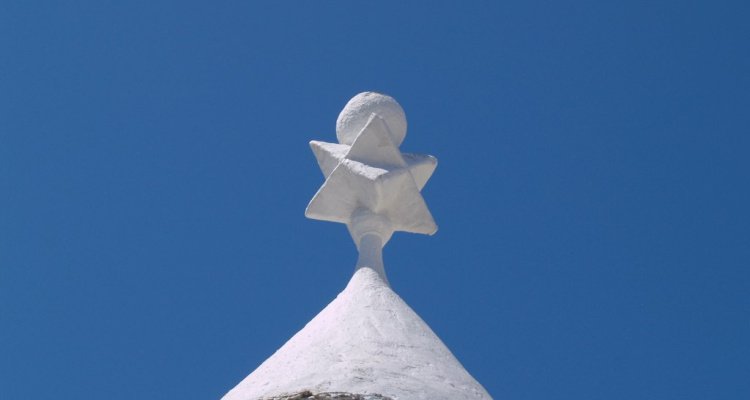 D
ecorative pinnacle - Alberobello
The keystone is very important, often closed by a decorative pinnacle with esoteric, spiritual or propitiatory motifs. The ledge protruding from the roof was designed to collect the rainstars in special tanks while the external steps allowed to fill the cones (at least where it was possible) from above with straw and wheat. The building materials were poor, in fact, in the trulli there is no trace of cement, but only mortar and local limestone.
The master trullaro
A trullo can only be handled by a good master trullaro. This ancient profession transmitted itself from father to son, until it slowly dissolved. Today finding a good trullaro is a difficult task but not impossible thanks to many willing young people who are rediscovering the ancient crafts.
Trulli today
Today, trulli are highly sought after by tourists from all over the world, as they make a unique accomodation for a Holiday Rental and also as ideal investments from overseas buyers, who wish to capitalise on the growing demand in tourism in the Puglia region.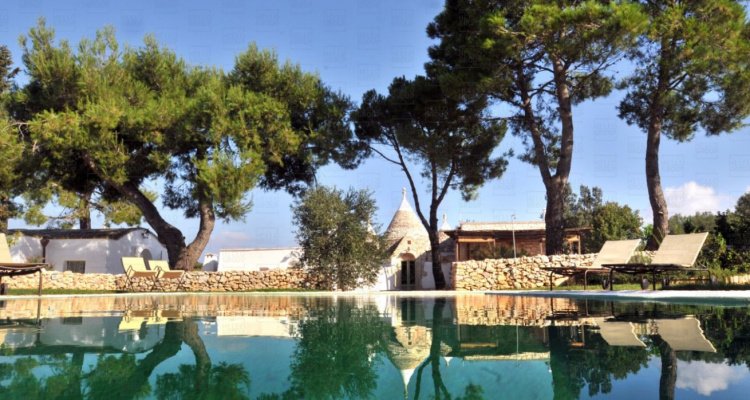 Trulli Amore Mio - Ceglie Messapica

Trulli are an extremely popular choice for tourists when choosing Puglia as a holiday destination. Thousands flock each year to experience first hand what it's like to sleep in one of these unique properties, immersing themselves in the history and traditions of centuries gone by, whilst being at one with the tranquil nature of the Pugliese countryside, admiring the contrast of the red earth, olive groves and the deep blue skies.

Today you will find traditional rustic trulli, that have been restored as luxury holiday rentals, with chic and modern interiors, surrounded by lush Mediterranean gardens, relaxing private pools, outdoor entertaining areas with something to suit everyone. The trulli holiday experience is most certainly an unforgettable one!
Click on the link below to see all of our Holiday Rental trullis.