Primitivo Red Wine and Chestnuts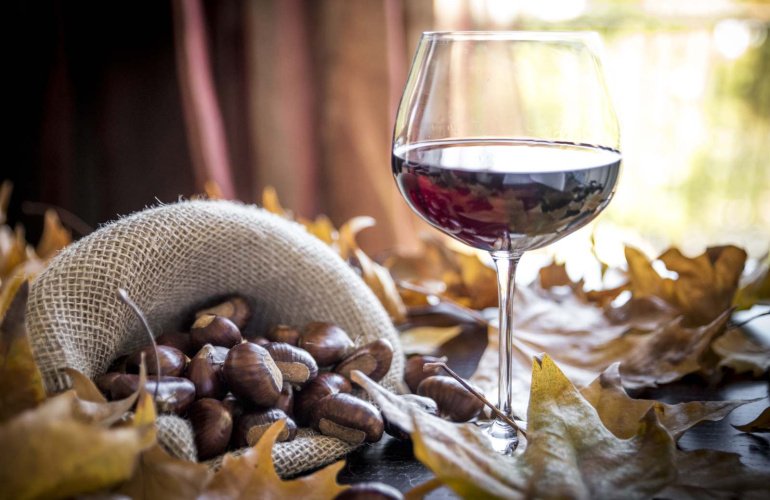 Autumn has just arrived and carries the scent of a beautiful basket of chestnuts accompanied by a good wine in front of a fireplace. And which wine if not Primitivo di Manduria?
Primitivo di Manduria wine: the wine that matures first
Primitivo wine owes its name to its early ripening: already at the end of August the begin of the harvest of the black, sweet and tasty fruits of the vine, which finds its ideal habitat on the Murge of Taranto, exactly in Manduria where the climate is temperate with long summers and mild winters.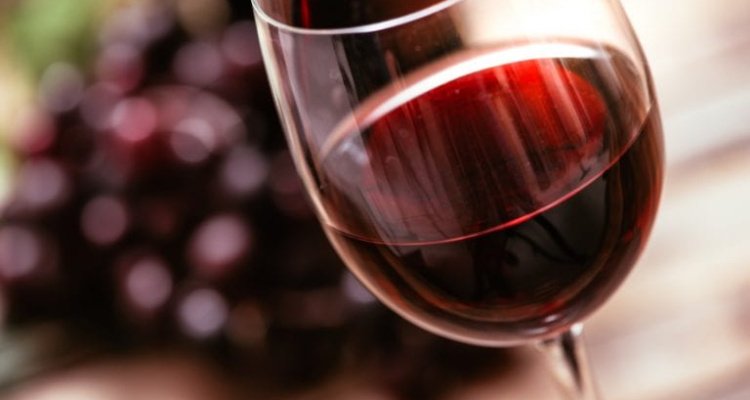 Gambero Rosso

Primitivo di Manduria wine
The origins of the Primitivo di Manduria wine
Primitivo di Manduria wine represents an excellence of Puglia's gastronomic scenario and its origins date back to the Middle Ages when some Benedictine monks started the cultivation of the Primitivo vine: it seems that some friars, who moved to the convent of Manduria, brought with them the vine shoots which allowed the growth of the world famous vine. On the other hand, another idea regarding the origins of this wine, is that the Countess Sabini of Altamura brought the rooted cuttings (vine shoots) to her husband Don Tommaso Schiavoni Tafuri of Manduria.
There are 3 types of Primitivo di Manduria: Primitivo di Manduria DOC with a minimum ABV of 14%, Primitivo di Manduria Dolce Naturale DOCG with ABV 16% and Primitivo di Manduria Liquoroso DOCG which reaches a percentage 18% ABV.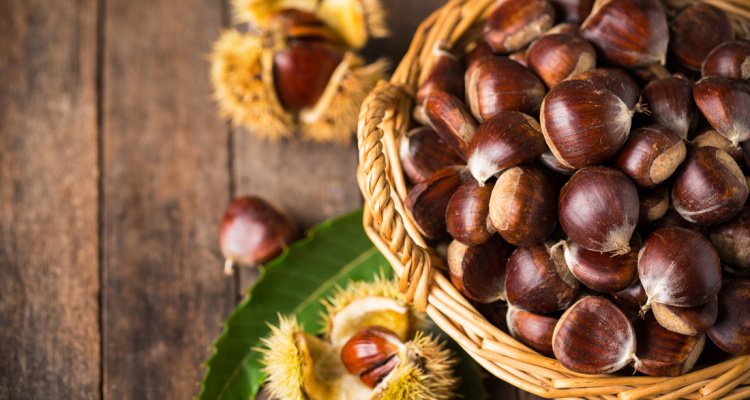 Fidelity cucina

Chestnuts: nutritional characteristics
Chestnuts are considered a valid alternative to pasta and bread because they contain many carbohydrates and are gluten-free, do not contain cholesterol and have an abundance of mineral salts.
In the past, the chestnut tree was known as the "bread tree" because these fruits were used to produce the necessary flour for the sustenance of the families. Chestnuts and wine represent aspects of the peasant tradition as they were very easily available and had a high energy power, for this reason the combination of chestnuts and wine is rooted in our culture.
Whether roasted in a pan, boiled, cooked in the oven or even in the microwave, chestnuts must be accompanied by a good red wine that helps to cleanse the mouth from the typical taste of this fruit. Obviously the wine must be red and made in Italy, perfect combination is the Primitivo di Manduria with its intense red color, enveloping with its unmistakable scents of the Mediterranean.

foto - Multicash