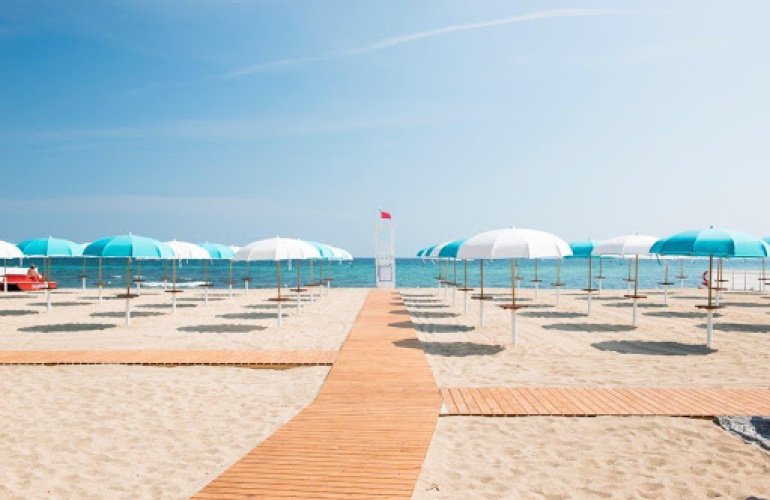 Unless you have been living under a rock for the past few years, then you would have heard about Apulia; Southern Italy's shining jewel, which is fast overtaking other popular regions in Italy such as Tuscany in the way of tourism and real estate.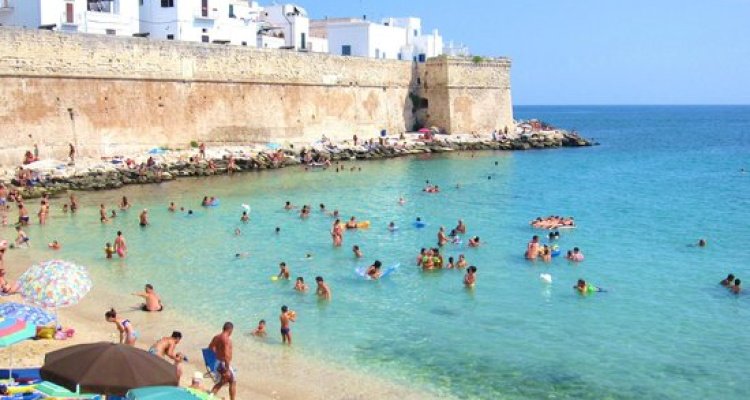 Cala Porta Vecchia

As much as Monopoli has a beautiful white washed Baroque style architecture historical centre, quaint little alleyways and piazzas filled with vibrant bars, restaurants and cafes; Monopoli is famous for its beautiful beaches.

The most popular beach in Monopoli is located right in the heart of the old town, and its called "Cala Porta Vecchia". It is a small cove located at the entrance of the historical centre's 16th century fortified walls. It is a strip of sand that offers a beautiful crystal clear beach, which is shallow for metres and its warm water feels like you are bathing in a giant bath.

Going south from Cala Porta Vecchia you will come across Cala Porto Bianco, a beach, which is easily accessible from the road and from the bike path, which winds around the coast. Cala Porto Bianco is a small patch of sand, surrounded by rocks and restaurants on either side. Swim out about 10 metres and you will come across a mini "grotta" or cave which is adjacent to a large sandbed where the water is super warm and shallow.

It is no wonder why Puglia is also known as the Italian Maldives. The water is almost tropical like and a beautiful mix of blues and turquoise.


Cala Porto Bianco

Continuing further south from Cala Porto Bianco is Cala Porto Rosso, another inlet, which is adjacent to a little bar with music; the perfect spot for a post swim aperitif. Now if you fancy a beach that is fully equipped with sunbeds and a beach bar, then check out Cala Paradiso, which is located further south of Cala Porto Rosso.

There is also a pizzeria adjacent with a beach bar for music and dancing at night time. If you are looking for a beach that is more open, larger spaces and with long stretches of sand, then look no further than Capitolo. This beach offers something for everyone, with various lidos and restaurants dotted along the coast.

The great thing about Monopoli is that it is strategically placed to reach the incredible coastal town of Polignano a Mare, which is reachable on the train within 5 mins. Polignano's dramatic cliffs which overlook the rocky beaches and the sound of the waves that crash against the rocks, which have tourists flocking in their droves each year.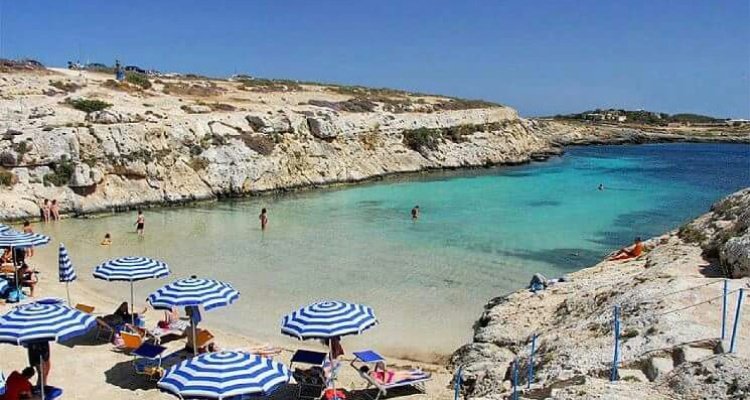 Cala Paradiso

Now is the perfect time to start booking and planning your idyllic summer vacation in Puglia and see for yourself the stunning beaches that Monopoli has to offer.

Click on the link below to see all of our holiday rentals in the Monopoli area. We can't wait for you to be left breathless from its untouched beauty!