Electric cars for rent in Puglia with Sagelio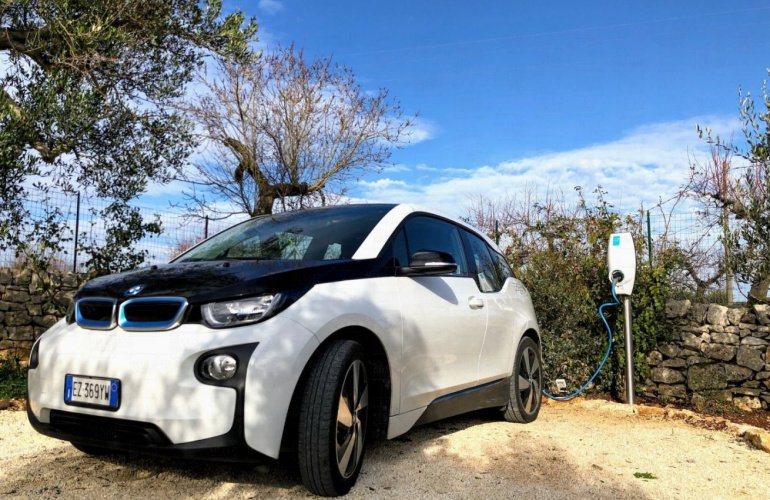 Traveling in Puglia is a wonderful experience, combining the traditional Mediterranean hospitality with a region that prides itself at sustainable and quality tourism, in a magnificent setting dominated by character and pride.
Partnering with HelloApulia to offer the rental of electric cars in Puglia
The tourist who chooses Apulia is one that stands for marked sensitivity towards the protection of the territory, for attention to the quality of life and for the desire to explore; of which these needs are covered by HelloApulia Holiday Rentals; a leading company in the tourism sector, who through more than a decade of experience of managing luxury holiday homes is always up to date with current market trends.


Through the new partnership between Sagelio - start-up of Monopoli already awarded by the Puglia Region, by Legambiente and cited by the French version of Forbes Magazine - and Trulli l'Aia di Cucumo, a marvellous complex of trulli located in the countryside between Alberobello and Castellana Grotte, it will now be possible discover the most authentic Puglia aboard modern electric machines.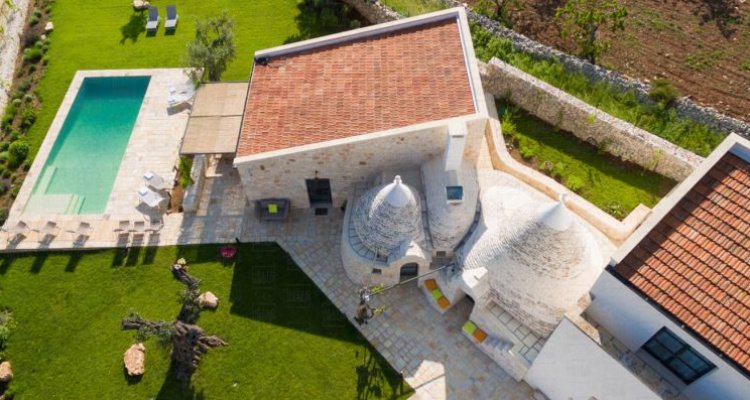 Aia di Cucumo
- Castellana Grotte
Sagelio aims to accelerate the advent of sustainable mobility in the Puglia region through the installation of charging stations for electric cars in premium accommodation facilities in our area (such as Trulli l'Aia di Cucumo), also offering the possibility of moving using excellent electric cars for hire. Guests will not have to give up their needs for mobility and freedom, on the contrary they will be able to enrich their holiday experience by previewing the vehicles of the future, in full respect of the territory that hosts them, avoiding harmful CO2 emissions (as much as 155 kg of CO2 in less!)
Electric rental pays for four reasons:


1. No fuel costs! The electric top-ups at the property are free: during the night while you sleep, the car charges itself for another day of travel. Try adding the cost of fuel to the price of traditional rentals, and you will understand how much your wallet can benefit from a zero-emission holiday.


2. Freedom of movement. Electric cars are often facilitated in accessing LTZs, urban centers and blue lines: a great advantage for a complete tourist experience!


3. Driving quality. Driving a car with zero emissions is an unforgettable experience: absolute silence, great comfort and acceleration.


4. Respect for the territory. The enjoyment of having experienced a holiday in full respect of the host community and the environment, including the choice of means of transport, will add a
highly positive value
to your experience and will contribute to protecting the landscape that will have given you many positive emotions.
To book your electric car, simply request it when booking, choosing from the available models ... and we'll take care of the rest!
We are waiting for you in Puglia!
Click here
to view our entire property portfolio of stunning Holiday Rentals!