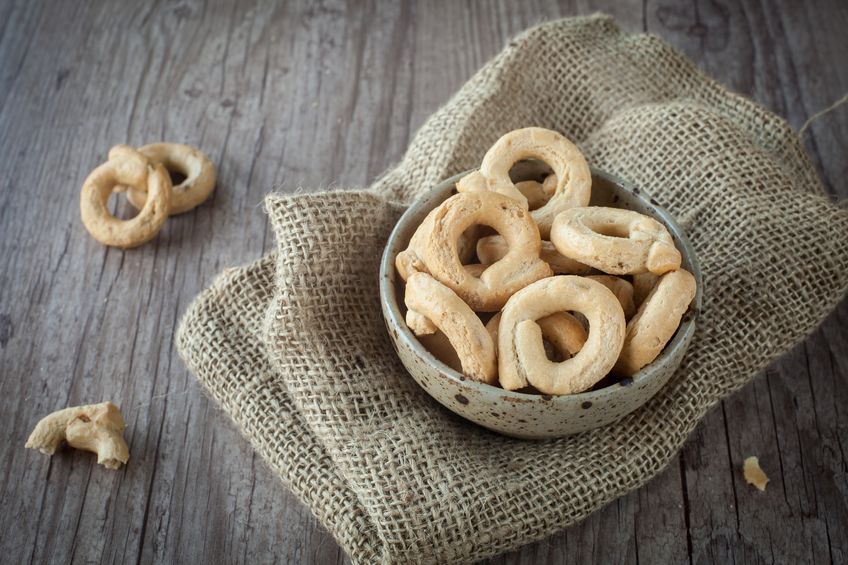 Puglia's true identity is strongly related to its culinary arts.
Traditional Apulian cuisine is certainly amongst the most wholesome and genuine in Italy.
Everything is cooked in a simple way, with simple ingredients that enhance the flavour of the dish.
In Apulia the flavors of the sea and of the earth meet and blend into each other.
Seafood and fish, selected vegetables and meats, baked goods and dairy products.
The well-known "orecchiette" (little home made ear-shaped pasta) with "cime di rapa" (broccoli rabe).
Do not miss the taralli, Altamura bread, the Capocollo Martina Franca, the focaccia barese, raw fish, extra virgin olive oil and Primitivo and Negramaro wines.
HelloApulia offers to its guests the chance to experience a totally Made In Puglia experience during their stay.
Our chefs will come to your holiday home to cook the dishes of the traditional Apulian cuisine with you.
For further info regarding Puglia's cuisine: http://www.viaggiareinpuglia.it/tem/PE5/en/Food-and-wine
* This exclusive In-House Chef service is only available to guests staying in HelloApulia's Holiday Homes