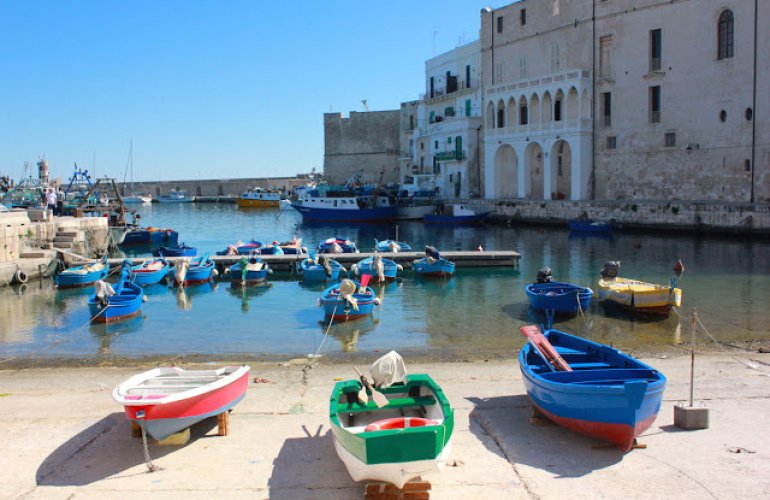 If you aren't aware of the growing interest in Puglia, then let us tell you, it is booming! From tourism to real estate, Puglia has become Italy's second most researched region for investment. Thanks to the consistent demand in tourism which is on the rise, and not to mention the infamous trulli houses, Puglia has become an ideal place for foreign investors, looking to purchase property for sale in Puglia with the view to transforming them into successful Holiday Rentals.
Beautiful places to stay in puglia
Let's take a look at some of the key areas of which are incredibly popular for tourists, and therefore make excellent areas of interest for a potential purchase.

Now when many people think of Puglia they think of the "Italian Maldives" the area in Salento but it's northern neighbour in Valle d'Itria is full of areas that are flooded with tourists on an annual basis due to its stunning beaches, gastronomic delights and historical seaside towns, and better yet, property prices are still incredibly reasonable and there are some excellent bargains to be had for the savvy investor.

Click below to see all of our properties for sale in Valle d'Itria



Alberobello, Valle d'Itria

Here is our guide to the best spots in Valle d'Itria for a property purchase:
Alberobello

The famous "trulli town" which has tourists flocking in their droves on an annual basis, due to the iconic nature of the trulli houses. Here you can find trulli for sale that are well priced and with a huge potential to be transformed into luxury holiday rentals. A holiday in a trullo is at the top of the Puglia bucket list for many holidaymakers.
Castellana Grotte

Located a short 20 minute drive from Alberobello is Castellana Grotte, which is famous for its caves that are one of Puglia's main tourist attractions. Due to its strategic location, Castellana Grotte is in close proximity to popular tourist areas such as Polignano a Mare and Monopoli. Property for sale in Castellana is generally cheaper than Alberobello where you can find many a trulli for sale.

Polignano a Mare

It's almost impossible to not
fall in love with Polignano a Mare,
especially when looking at the
dramatic cliffs
that cover the coastline, hearing the sound of the waves of the Adriatic coast crashing up against them. A quaint little town with a
picturesque historical centre,
is an ideal place for holiday makers and a diverse range of countryside villas with or without pool, trulli and masseria for sale.
Monopoli

The little seaside town of
Monopoli
is renowned for its
Baroque style beauty,
little caves and
secluded beaches
where the warm crystal clear waters are so inviting. Although the town centre is rather populated with bed and breakfast type hotels, the countryside offers the perfect blend of villas with pools, masserias and trulli for sale. Due to the proximity to the beach area of Capitolo, Monopoli's countryside is an
excellent choice for an investment
where you can be in the heart of the town centre by the beach or immersing yourself in the tranquility of the countryside, it really does offer the best of both worlds.

Ostuni - Valle d'Itria

Ostuni, Martina Franca & Ceglie Messapica

The golden triangle of Valle d'Itria, where you are spoiled with the famous White City in Ostuni, the picturesque town centre of Martina Franca and the rustic beauty of the Pugliese countryside in Ceglie Messapica, where the contrast of the red earth, the postcard perfect blue skies just makes the perfect backdrop. These areas are ideal spots for potential property purchases with the ample land surrounding most of the properties makes it the perfect solution to create a Holiday Rental with luxurious swimming pool, outdoor entertaining areas where you can immerse yourself in the scents and surroundings of the Mediterranean countryside.

Curious about
investing in Puglia
and need advice from local professionals? Click
here
to contact us for an obligation free chat and we would be delighted to help you achieve your dream of purchasing a property in Puglia!