Last minute Puglia July 2021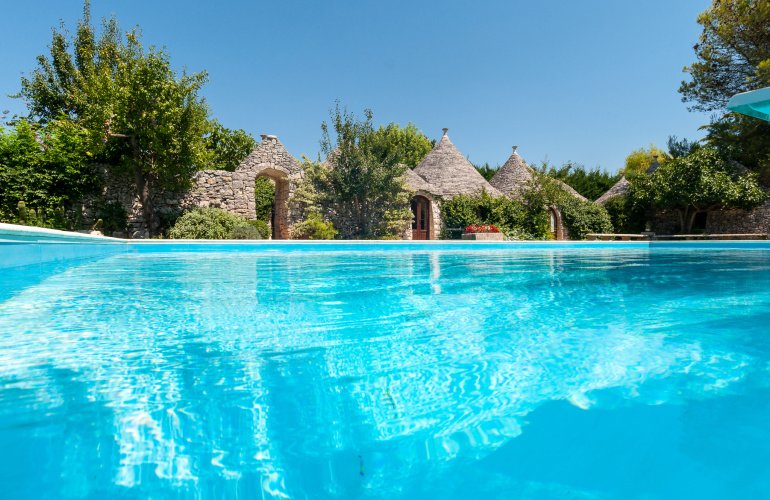 Are your dreaming your holiday in Puglia? Chose your villa, click on image and insert code
PROMOLUGLIO15

to get 15% discount on rental price.
Come in puglia to relax, sleep in a real Trullo building and discover a piece of Puglia!
Click and book now, limited availability!
Book now!
Typical buildings with pool

Trulli Nifra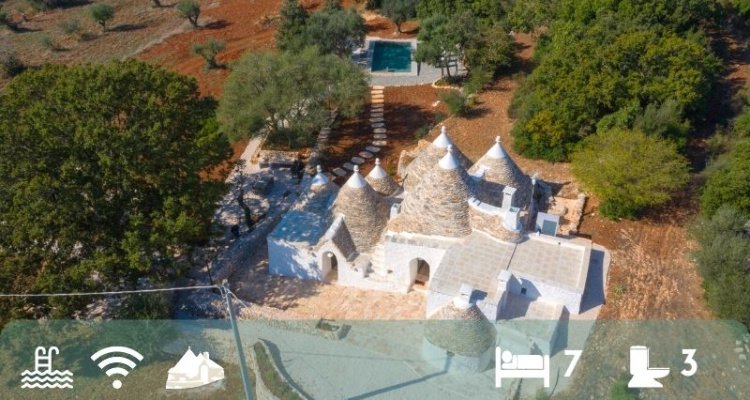 Trulli di Nifra is a luxury holiday home immersed in greenery, taking you through a journey back in time to the most authentic Puglia, amongst the colors and scents of the countryside and located a few minutes drive from the most beautiful crystal clear blue seas.


Trulli tra Pietre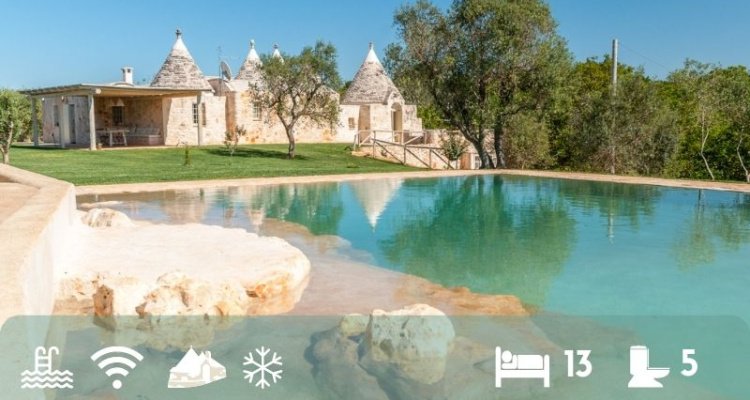 This gorgeous holiday home has been finely renovated fulfilling the conservative criteria of the original structure, resulting into a comfortable and luxurious villa that at the same time perfectly depicts an authentic Apulian country home.


Trulli Li Cridd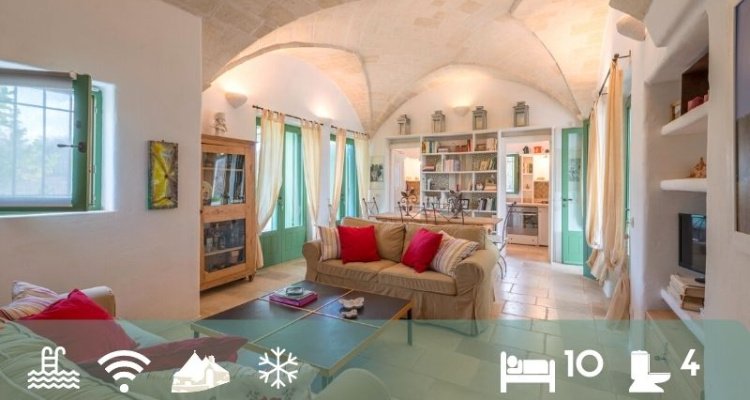 Located in the heart of Valle d'Itria it is a complex of finely restored trulli with a private infinity pool. Trulli Li Cridd is a fantastic example of rustic traditional trulli and lamia, where you can soak up all the authenticity of Apulia's agricultural heritage.



Trulli Amore Mio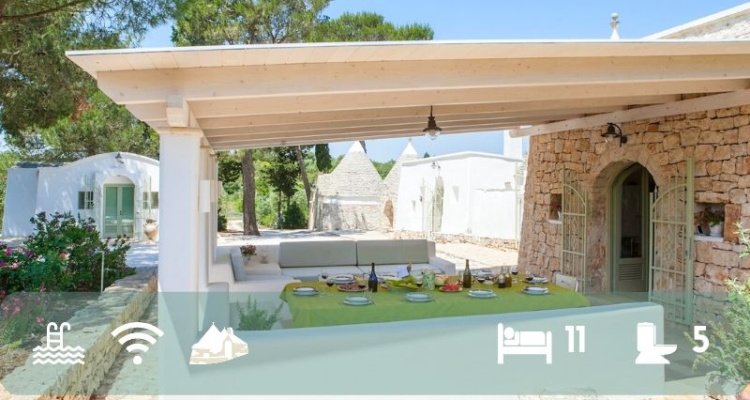 In Ceglie Messapica, in the heart of the Itria Valley in Puglia, between the white stonewalls, the red parched earth and the lush green of the olive trees, lies this luxurious complex of Trulli with private infinity pool. Trulli have been renovated following the conservative criteria.


Trulli Santa Maria dei Grani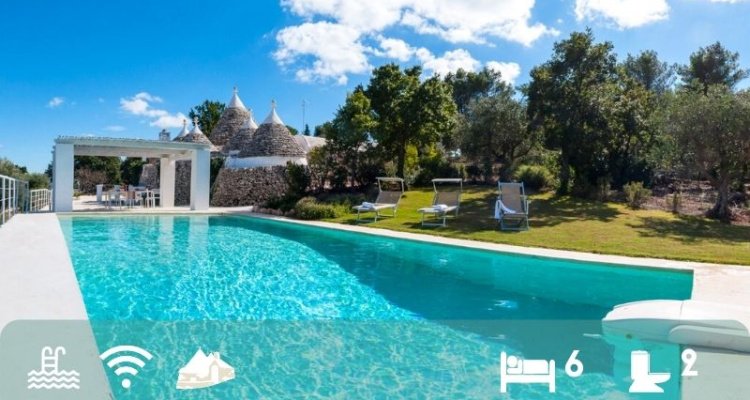 The Trulli have been restructured following the most authentic and conservative Apulian tradition. With a country-chic pastel colored theme, it has been finely retouched with natural materials in wood and stone, fusing the interiors and exteriors of Trulli in perfect uniformity.


Villa Gemma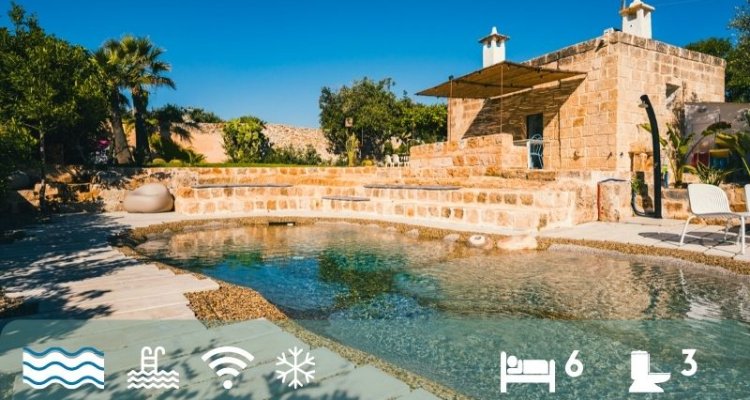 It is a villa that combines concepts such as sustainability, design, history and Italian style. It is the perfect destination for those who want to experience their holiday in a holiday home of timeless charm and beauty, for those who love sea of ​​Puglia.


New buildings ONLY for Helloapulia's guest


Trulli Le Murge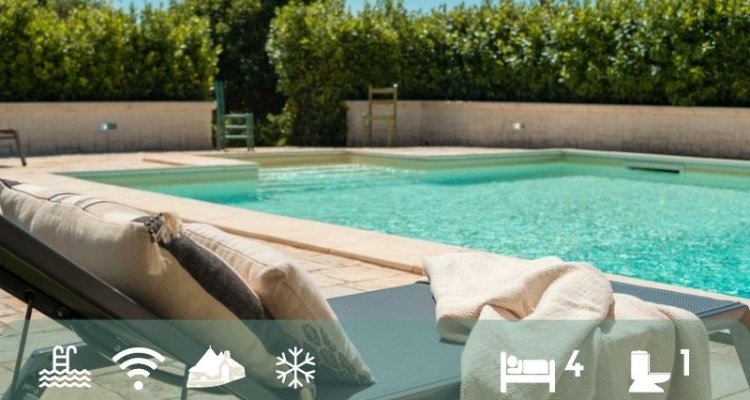 Trulli le Murge is the ideal destination for those who dream of spending their holidays in Valle d'Itria. A few minutes from the center of Martina Franca with streets that unwind around the period properties and white houses, the trulli are immersed in unspoiled nature and offer the opportunity to spend your stay in absolute relaxation.



Casale La Cesarina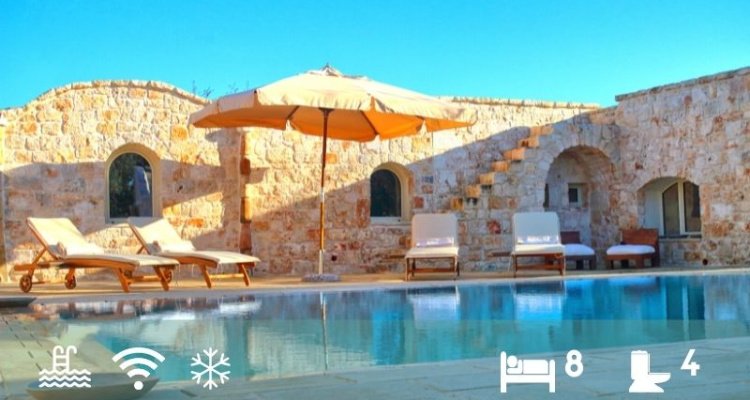 The villa is located in the countryside of Ceglie Messapica, a perfect location for exploring the Itria Valley. A short distance from the most renown villages such as Ostuni, Cisternino and Martina Franca with its Baroque historic center. Ceglie Messapica, very characteristic, offers many gastronomic delicacies that are worth tasting.


Historical centre

Terrazza Paradiso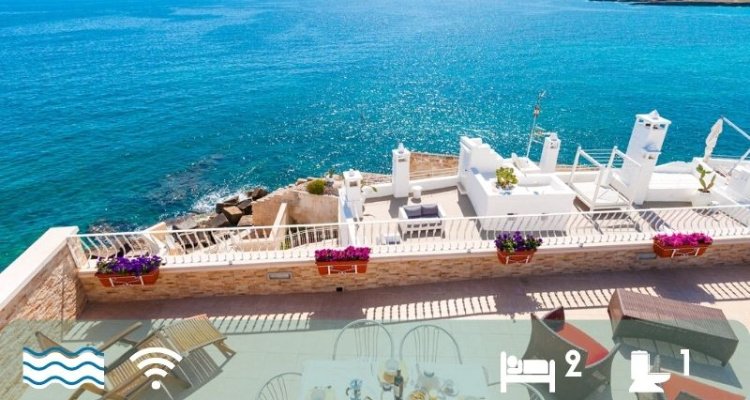 Ideal home for whom desires to fully enjoy the radiant atmosphere that only Apulian coasts can offer. Without any doubt, the hidden pearl of this home is the large panoramic terrace, that offers a breathtaking view overlooking the clear waters of Monopoli.



Paradiso Penthouse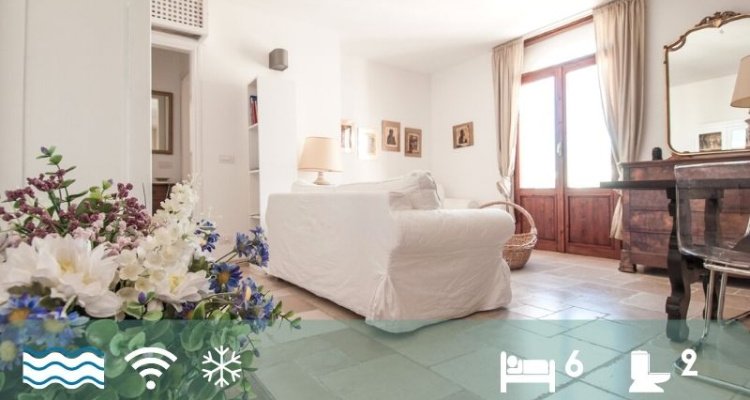 The guests of this spacious apartment have also exclusive access to the private roof terraces from where they can enjoy an amazing historic view with the harbor on the background. There is a large terrace with outdoor kitchen and with a superb view of the lively historic centre.