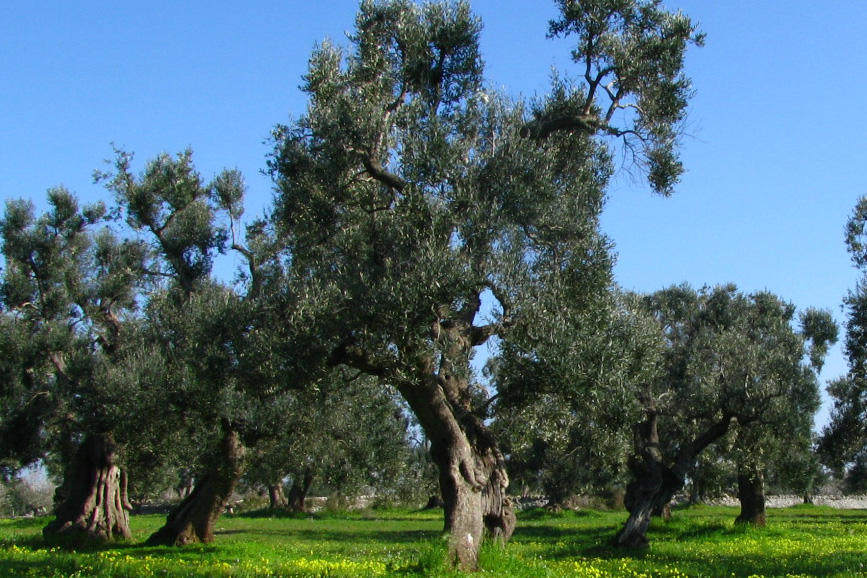 Apulia, stretching over 860km of coastline dotted with steep cliffs and white sand beaches, is a land with many facets. It used to be called in its plural form, "Le Puglie" to emphasize the variety of microcosms that comprise and differentiate its region. Its landscape is marked by limestone, red soil, farmland, dry riverbeds and rich and flourishing harbors. It certainly offers an exciting and fascinating geographical heritage.
Apulia was always a strategic area for the Mediterranean. It was colonized by Greeks, Romans and Byzantine then occupied by the Lombards, the Franks and the Saracens.
Apulia is also its cuisine that features genuine ingredients and renowned delicacies; the bread of Altamura Dop, the "capocollo" of Martina Franca, the "bombette" of Cisternino (small beef rolls stuffed with cheese, ham and lettuce), extra-virgin oils and Primitivo, Negroamaro and Nero di Troia wines.
Apulia is a land full of life, offering a rich calendar of events throughout the year, from big festivals to live concerts, film festivals and art exhibitions.
Have a good trip and fall in love with Apulia!