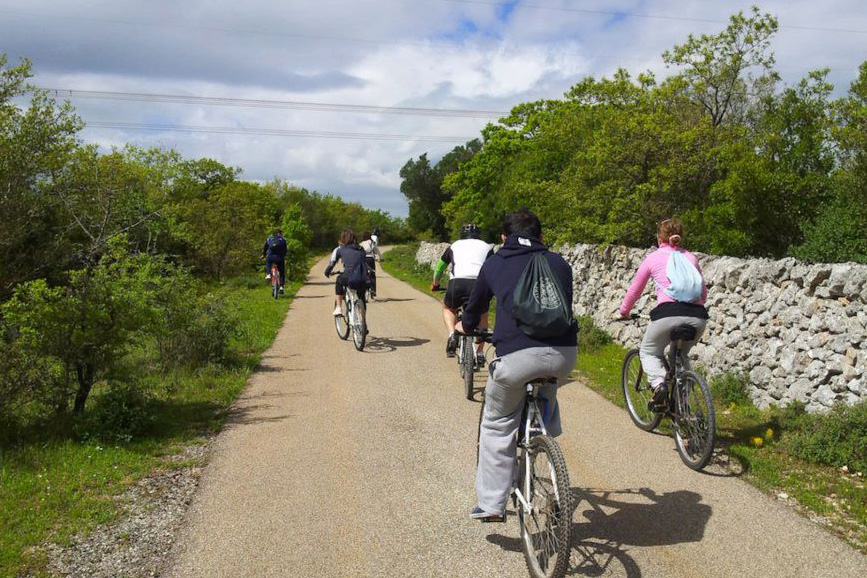 Rent a bike on holiday in Apulia! Is the most convenient and environmentally friendly way to explore our region.
HelloApulia offers comfortable city bike perfect for touring cities.
Take a ride along nature trails that mark the landscapes of Puglia. Explore dirt roads and trails in the countryside or by the sea. The landscapes are variable: there are small picturesque hills with the Mediterranean sea seen in the distant or woods that are home to lush vegetations.
The major tourist centers are equipped with racks where you can secure your bike while you take a tour of the city on foot.
We advise you to wear a helmet and avoid travelling during the hottest hours of the day especially in summer. It is possible to combine your bike ride with the use of regional trains for long distances. The trains are willing to accept bikes, some without an extra charge.
The fee includes:
Bike rental and security lock.
The fee does not include:
Everything else not mentioned in the included price.
Note: A 50 Euro bike deposit is required upon rental and will be returned upon return of the bicycle if it is in the condition that it was found.
Please contact us for any further info.
***these services are proudly provided by our strong team of local business partners.