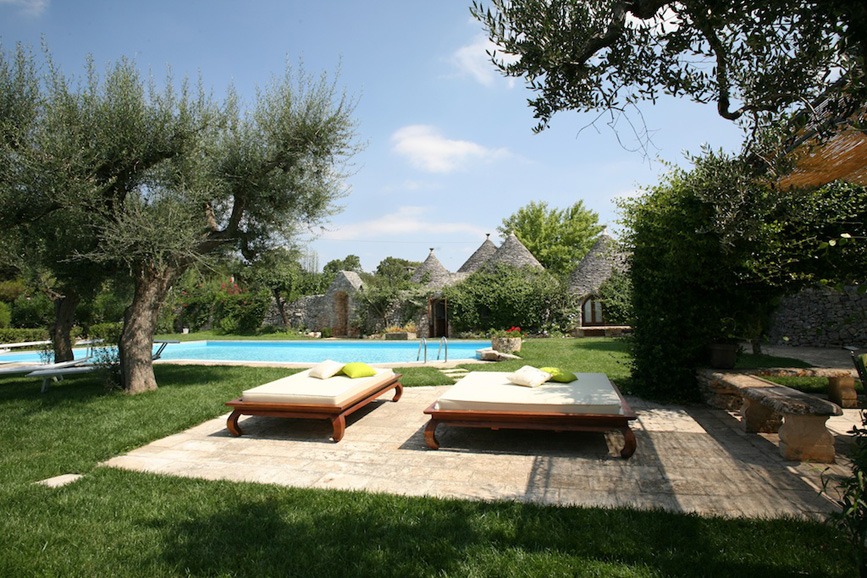 Luxury of being here
Our company was founded from our love and passion for Apulia/Puglia.
HelloApulia, since 2007 based in the historical center of Monopoli in the province of Bari - Apulia / Puglia - Italy, has been a leading licensed Vacation Rentals & Property Management company in Puglia.

We specialize in providing a wide range of accomodations throughout Apulia from villas with pool, trulli with pool, historic apartments, to converted farm houses or "masserie" with private pool.
Thanks to our premium partnerships, we offer premium services and activities such as food and wine tours, guided tours, trekking, bike and car rentals, spa services and many more.
HelloApulia also offers their property owners exclusivity and direct management of their vacation rentals. They provide quality and rental guarantee with utmost professionalism and courtesy.
HelloApulia offers its guests the highest holiday experience in Puglia. Our properties have been strategically selected and managed exclusively by HelloApulia and we are able to ensure the highest level of quality, control, information and rates.
---
Our Vision
HelloApulia has been born out of our love for the most authentic Puglia
Our goal is to introduce our region to the world and showing off its beauty.
We've been taking care of manage villa & vacations rentals for many years.
We do this with passion, seriousness and honesty.
We work with dedication and with a great sense of responsibility.
We know that our work makes us somehow " ambassadors" of our region, our land, our people.
We are keen observers of what is going on in our region, we select our properties with utmost care and we make quality our main value.
We are lucky to live in this place and we want this luxury to be yours too.
Luxury is to be found in simplicity, authenticity, in things being well-done, in beautiful things. You will have "the luxury of being here".
This is what HelloApulia stands for.